PUBLIC AUCTION #31 - NOVEMBER 29-30, 2012
The Mike Nethersole Collection of British West Indies
The Charles Freeland Collection of Turks Island and Turks and Caicos
The Thomas S. Osdene, Ph.D. Collection of Nauru
The Eric Yendall Collections of Leeward Islands and Nyassaland
Welcome!
Our 31st Public Auction is a large sale and we are very pleased to offer many diverse and interesting collections. The Michael J. Nethersole Collection of British West Indies offers the collectors of this area a wealth of opportunities to acquire scarce and rare items. His exhibits of Barbados, St. Vincent and Trinidad are replete with powerful material. Blending nicely with this offering is Charles Freeland's specialized collection of Turks Island and Turks and Caicos. By far the largest single country in this sale is the Thomas S. Osdene, Ph.D. Collection of Nauru. Nauru was Tom's passion. We are presenting here a breathtaking assemblage of material with Seahorse overprints both on and off cover and an impressive amount of postal history beginning with the German period.
The Eric Yendall collections of Leeward Island and Nyasaland are brimming with King George VI rarities and unusual covers. A mainly NH collection of Falkland Islands, specialized Rhodesia Double Heads and a sprinkling of collections from Great Britain, St. Helena, Seychelles, Malaya and States and Pitcairn Islands can be found. Be sure to see the large Lots & Collections section for your favorite areas. The Literature section, a blending of the Osdene and Nethersole libraries, offers an opportunity to obtain books and auction catalogues you may be missing.
THE BERMUDA SPECIALIZED CATALOGUE is finally a reality. After an interminable amount of time the catalogue is finished and printed. If you would like to order a copy, we are the distributor in the US. The cost is $85 which includes postage. If you are in Canada, please contact Roy Houtby (roystamp@cogeco.ca), in the UK: Murray Payne (info@murraypayne.com) or Vera Trinder (vtrinder@aol.com), in South Africa: Richard Johnson (RJ@Johnson.co.za), in Bermuda: David Cordon (david.cordon@bm.zurich.com) and in Australia and the Pacific Rim: Ian Pitt (ianpitt@renniks.com).
We already have a great deal of material for the next sale and if you have been thinking about possibly consigning some of your collections you should contact us promptly. We will have Part II of the Nethersole material including his India and Mauritius, The Edward T. (Tim) Tweddell Collection of British West Indies Censored Covers, a large collection of early Ireland stamps, and more.
If you would like to see the full image of any of the covers in the photoplates, just go to our website, click on PHOTO in the description and then click on the image in the photoplate.
Now, on with the sale!
Cordially,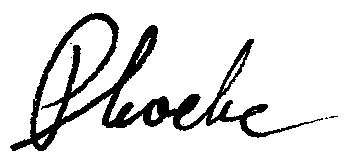 Phoebe A. MacGillivary